Long Tail Keywords SEO Generator
Your commercial landing and your website,
positioned on the Google front page
for the
Keywords searched most often
by your potential customers thanks to
our logarithmic engines strong > of Massive SEO.
With Massive SEO you increase the conversion rate
of your business and your Lead Generation
reaching a CVR of 8-12% !
What are SEO and Massive SEO?
How to Increase Organic Conversions
SEO (Search Engine Optimization) is a very technical and complex science. We will try to simplify the explanation effectively. SEO provides more qualified users (traffic) to your website. The more traffic you have, the more opportunities you will have to turn a visit into a sale.
Google currently performs 3.5 billion searches every day. Since you started reading, there have been 200,000 searches on Google. These searches will never lead all of them to you, but even a fraction of this search volume can increase the turnover of your business.
Think of it this way. If you had a shop without a sign at the end of a busy street, no one would know it exists.
Make it to the front page of Google, position yourself above the competition and start getting new customers from your online properties. All with the brand new SEO Engine technique!
Google chooses who deserves to be first also basing the evaluation on user experience. You'll need a very fast, responsive website built to guide the customer to purchase.
We implement all the analysis and control tools, such as Google Data Studio LAB Dashboards, so you will always have the picture of the situation at your fingertips, to make targeted and data-based business decisions.
Local SEO
86% of consumers rely on the Internet to find local businesses and nearly a third (29%) search for local businesses at least once a week. If your business doesn't appear in local search results, you're missing out on a huge opportunity for potential business.
What is local SEO?
Unlike traditional SEO, local SEO involves optimizing your site to help it rank better for a targeted local audience . While a traditional SEO strategy gives you the opportunity to extend your reach across the web, local SEO focuses on a smaller geographic area . Local search includes common search terms such as:
Restaurants near me
Lawyers near me
Women's hairdresser in [city name]
Dental office in [name of the city]
To gather information for local search, search engines rely on signals such as local content, social profile pages, links and citations to provide the user with the most relevant local results.
Many small local businesses fail to attract new customers simply because their local listings and quotes are non-existent or incorrect. To be successful, you need to make sure your site and listings are optimized on the web. This will give your business greater visibility on sites like Google Maps , Yelp , Facebook ..
We'll also take care of:
Maintaining your Google My Business page
Management of customer ratings and reviews
Content creation
Website monitoring and maintenance
Promotion on social media
Local SEO is key if you want your business to remain relevant. If you want your site to show up in local search results, you need to have a local SEO agency on your side that knows what you need.
Speed ​​
Speed ​​is very important for a website, so important that Google has made it a real ranking factor , a fact massively known since the update of the website. Google algorithm that includes a speed test. Speed ​​can also indirectly affect ranking by decreasing bounce rate and reducing idle time.
Local SEO
Unlike traditional SEO, local SEO involves optimizing your site to help it rank better for a targeted local audience . While a traditional SEO strategy gives you the opportunity to extend your reach across the web, local SEO focuses on a smaller geographic area . Local search includes common search terms such as:
Restaurants near me
Lawyers near me
Women's hairdresser in [city name]
Dental office in [name of the city]
Optimization
In 2016 the inevitable happened. Mobile has overtaken the desktop as the primary device used to access websites. Responsive design has been around for a long time and is quite established, but most sites tend to fall on usability . That is, most sites are still built for desktop and later called up for mobile.
This approach is no longer sufficient , and Google assigns the Ranking score in favor of user experience . In other words, to get to the first page in the search results, the site (or more simply the landing page ) must also live up to Google's expectations.
Measurement
Marketing that makes a difference is what you can measure, evaluate and repeat. We install all the Data Science tools and teach you how to use them, so you can monitor and strategically evaluate your every move, present and future.
KPI
Your every investment is based on a careful analysis and evaluation of your commercial objectives . In Fuel Lab, we take care of supporting your business and we help you achieve your goals with as many Marketing objectives , setting together the Key Performance Indicators to monitor the progress of work strong> performed. So you will always have control of what we're doing, and whether we're doing it right.
Analytics
We will install all tracking systems (with IP anonymization, thus also making you compliant with the GDPR ), such as Google Analytics and Facebook pixel , but in the correct way (without weighing down your site and without getting very high penalties), setting up data collection right away. We can also activate user experience monitoring solutions on site, so you can literally see what users see and what they do, collecting valuable information on how to improve the user experience even more (and therefore the ranking on Google )
How does
Massive SEO work?
Massive SEO (on which the Conversion Engine is based) brings already hot traffic when purchasing on your conversion page, increasing the conversion rate (CVR) of your campaign by up to 8-12%.
While traditional SEO techniques aim to position pages based on mere content, the content writing of increasingly long blog posts designed only for Google robots, bringing generic traffic to site and based on the optimization of values ​​such as Heading, Alt Texts, Meta and so on, Fuel Lab uses an innovative system , effective and above all allowed.
All the techniques traditionally used are considered by us to be a Best Practice and we integrate them where appropriate. However, they are no longer sufficient to be considered innovation.
With Logarithmic SEO we position each landing page for up to 5,000 search keywords on Long Tail Keywords, so all your potential customers find you above the competition, when they are ready to buy or convert.
Advanced Keyword Analysis
The project starts with the delicate phase of studying the most productive and profitable keys alongside the customer, and then thanks to our native software , we position a single subdomain for 5,000 Long tail Keywords.
Content writing
the contents are intended as a semantic language to communicate the positioning keys created during the AAK phase. Our SEO is mathematics applied to writing .
Injection
Once steps 1 and 2 have been completed, let's inject all the positioning keys into the site via XML, informing the Google crawlers of the necessary indexing directly.
Monitoring
15 days after publication, we will search the Google databases in anonymous browsing, verifying the positioning of the keys entered for the relevant landing pages.
Be found
by your customers
Don't wait for the competition to get them.
With Fuel Lab you have a reliable and dedicated partner who supports you in building the strategy for the future of your business. Contact us without obligation and find out how you can develop an effective SEO positioning!
Start your project today.
Is SEO advertising?
No, it isn't. The alternative is in fact investing in Google Ads or Facebook Ads. Doing so means seeing tangible results instantly, but as soon as you stop spending, your exposure will return to zero. Nobody will know about your business if they didn't already know about it. Remember that you can take advantage of the Coaching on Demand to manage your Ads with Fuel LAB.
On the contrary, by putting in place the efforts and investments necessary for SEO, you can organically obtain clicks and traffic, without ad expenses.
The difference is that when you invest in Google Ads and Facebook Ads, you pay over and over again until you decide to stop, in which case your traffic stops too.
But when you pay for SEO, you pay an initial price (often in the form of a monthly downtime) and traffic keeps coming, growing every year.
A perfect Online Marketing plan covers both the relevance of Digital Advertising , as well as those of SEO, as well as those relating to Social Media and Email Marketing. Each of these channels represents different opportunities for different stages of your customer's conversion journey.
The Fuel Lab method.
Once the commercial objectives of the company have been defined, the Marketing objectives are defined; SEO has specific KPIs, and we will compile them for you week by week. Here's how it works.
Want to learn even more about "The New SEO", which is based on mathematics applied to writing?
Research and Analysis
We scan the web by drawing on the Google, Bing (Alexa) and Yandex databases, we create a list of competitors, also studying their tactics to build a better one. We create your Keyword park for the lower part of the funnel together with you, and we draw up the strategy.
Tagging and Measuring
We prepare and optimize your web appurtenances dedicated to the project, making them ready with all the scripts necessary to be able to monitor the analysis data in a scientific and accurate way, and we launch specific audits to optimize the performance of the project.
Development and Design
We create or optimize content, from copywriting dedicated to images and Design, providing data to the Google Search Console and connecting it with Analytics to maximize control.

Reporting and Maintanance
Data in hand, we will provide you with weekly and monthly feedback, and once you reach the correct speed we will keep everything running for you, as long as you want.
You don't have to start a project to ask for clarification or explanations on what you are reading. We are always happy to provide information. Try to contact us!
Or, you can book a meeting right here.
Start a project and increase organic conversions with Massive SEO
Our process follows our proven work flow, the Fuel Lab Method . A fundamental part is an in-depth commercial meeting with the customer, to understand which objectives to activate to maximize the return on investment.
At that point we move on to the presentation of the project and with the customer we identify the keywords for which to place the activity, usually by launching a specific entry page created precisely with the aim of guiding the user to the most important parts of the website, while also positioning all the other pages of the site.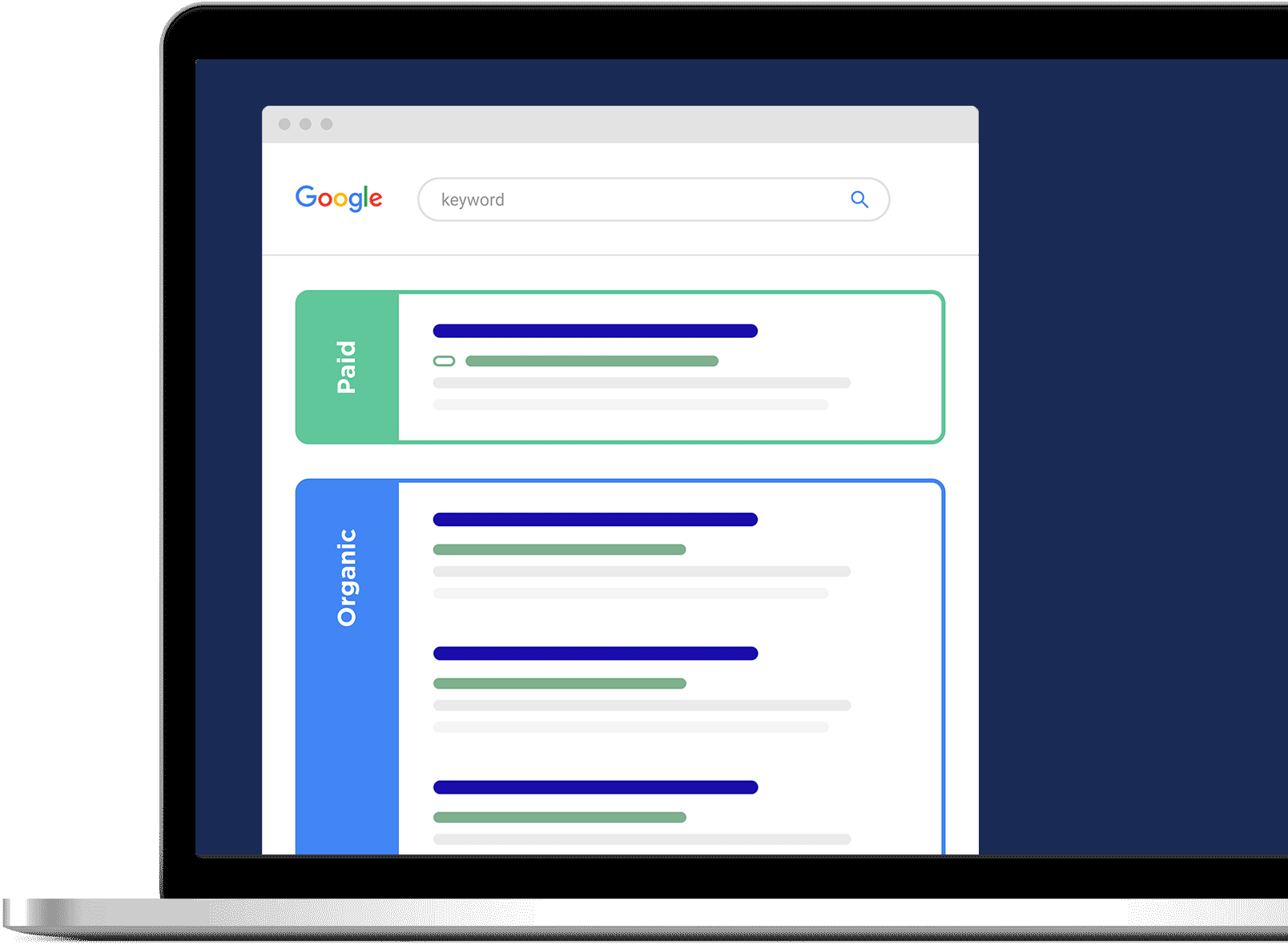 Choose your Long Tail Keywords SEO Generator project
Launch your Engine today and beat your organic search competition! By clicking on the "start" button you can set up a meeting to talk live about your Conversion Engine, and ask all the relevant questions.
E-Commerce
Great for Woocommerce
Strategic definition meeting

Landing Page Development

Keyword strategy

Communication to Search Engines

Programming

E-Commerce up to 50 products

Extras:
Slot 50 additional products

€ 500.00

Annual extension

€ 200.00
Go to Store
Great for store visits
Strategic definition meeting

Landing Page Development

Keyword strategy

Communication to Search Engines

Programming

Extras:
Annual extension

€ 200.00
Lead Generation
Great for B2B Lead Gen
Strategic definition meeting

Landing Page Development

Keyword strategy

Communication to Search Engines

Programming

Extras:
Annual extension

€ 200.00